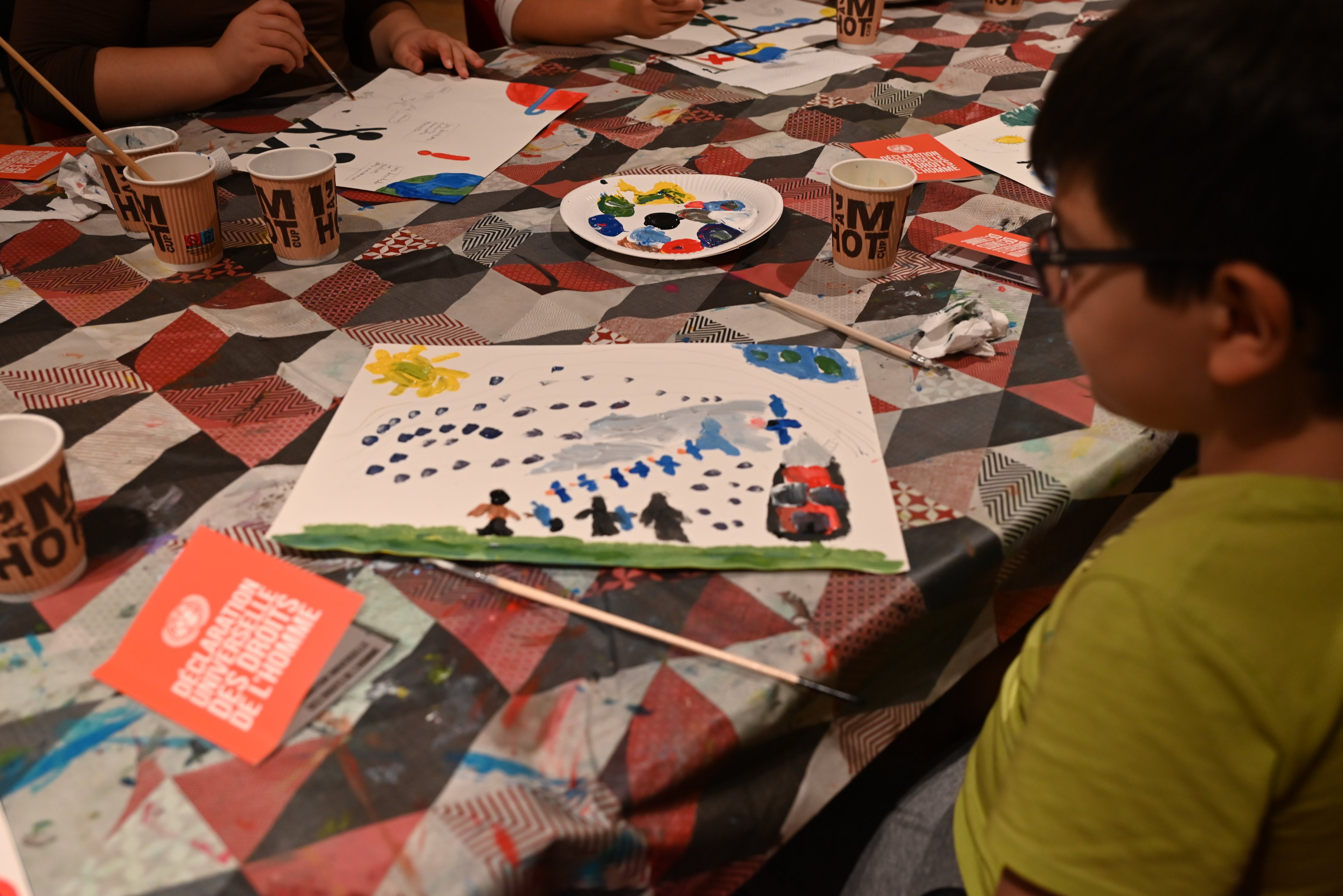 Painting for Human RIghts
On 15 October, The Regional Office together with the Gabarron Foundation organized painting workshops for children on the theme of Human Rights.
The Workshops took place in l'Ecole des Pagodes and Saint-Josse-ten-noode's La Barricade and welcome children from 8 to 12 years old.
Children actively participated in a presentation on Human Rights and the work of the UN and learn how to draw, mix colors and paint.
The young participants were asked to portray their views on the right to a clean, healthy and sustainable environment ahead of the Europe and Central Asia's Regional Dialogue which took place on 20 October. Selected drawings were exhibited during the event.