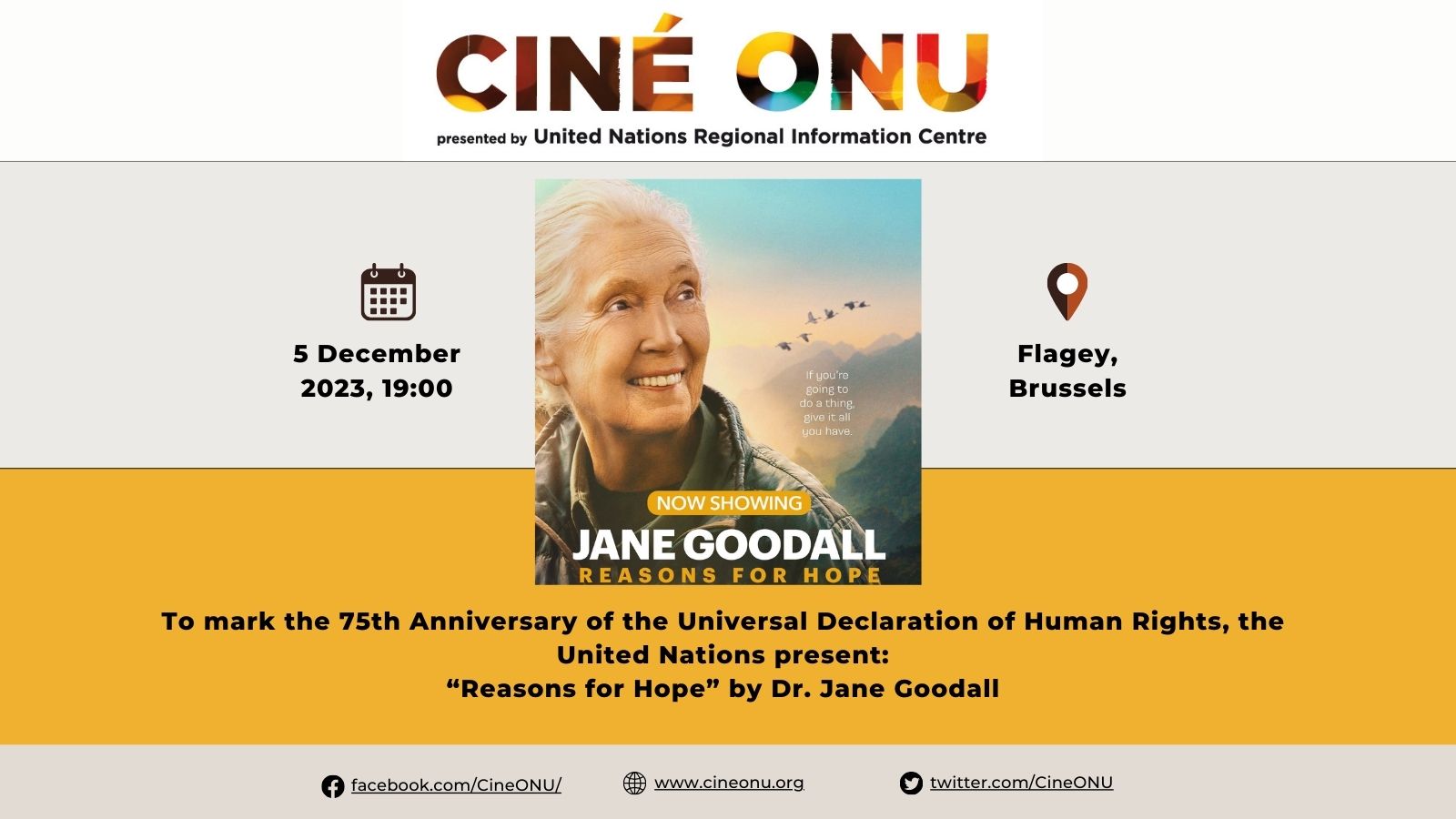 JOIN THE PREMIERE OF DR. JANE GOODALL'S DOCUMENTARY "REASONS FOR HOPE"
To mark the 75th Anniversary of the Universal Declaration of Human Rights, the United Nations welcome you to the premiere of Dr. Jane Goodall's documentary "Reasons for Hope". The documentary will be followed by a panel discussion and refreshments.
The event will take place on 5 December at 7 PM and is free and open to the public .
As climate change, pollution and the loss of biodiversity worsen, our faith in our ability to reverse the trend is being put to the test.Dr. Jane Goodall's illustrates through inspiring initiatives across the world that there is still hope. All of us have a part to play. Will you join the call?
Registration link to open on 14 November.Stay tuned for more information!
Location: Flagey, Brussels, Belgium