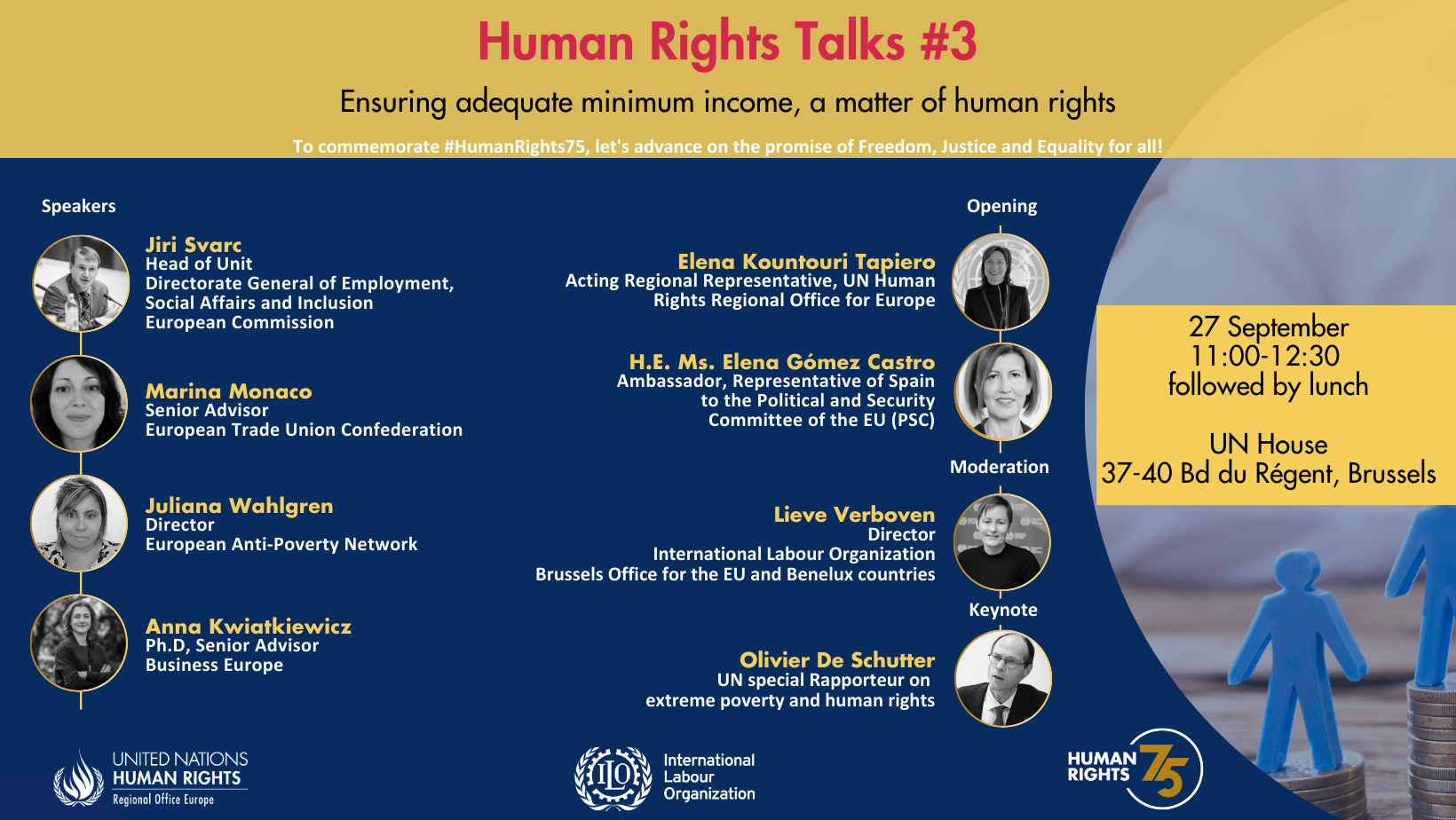 HUMAN RIGHTS TALK #3
On 27 September 2023, the Regional Office for Europe organized its third human rights talk in collaboration with the International Labor Organization titled: "Ensuring adequate minimum income, a matter of human rights".
The event welcomed the ambassador, representative of Spain to the political and Security Committee of the EU and the UN Special Rapporteur on extreme poverty to provide initial remarks. The following panel invited EU officials, Civil Society organizations, trade unions and business Europe to discuss the topic. The active discussion focused on barriers to accessing minimum income and solutions through a human-rights based approach. The hybrid event also welcomed questions from participants and was followed by a networking lunch. The human rights Talk series are conferences organized by the Office to mark the 75th anniversary of the Universal Declaration of Human Rights and generate momentum around key issues in Europe.